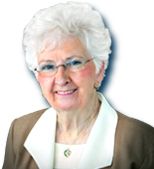 I believe Christian growth begins with salvation and is a lifetime process. Prayer is the umbilical cord between us and our Savior. I believe personal development of this gift is paramount to Christian growth. Growing our prayer life helps us live beyond ourselves and become more effective in everything we attempt to do.
I believe this process of gradual Christian growth gets more exciting each day; the aging process does not affect our excitement or effectiveness. When we become seekers and continual learners, we become true contributors to our world, the kingdom on earth and the heavenly kingdom. When we learn to pray without ceasing we better understand "joy inexpressible and full of glory."
Communicating daily with God helps us understand ourselves, it changes us and opens our hearts to better understand others. When we grow beyond ourselves and begin to help others, we bear eternal fruit here that continues throughout eternity!
I visualize a day when all professing Christians will come to the realization that we were created for intimate fellowship with God. That leaders everywhere will be visited with a spirit of responsibility that will compel them to train believers in the joy and excitement of talking with God everyday, listen to God's instruction and become children of obedience.